AIESEP is proud to be formally affiliated with the following partners:

The International Council of Sport Science and Physical Education (ICSSPE) is the world's largest network of organisations and institutions concerned with sport, sport science and physical education, accounting for millions of people. AIESEP is a member of ICSSPE's Associations Board, which is the strategic and scientific drive of ICSSPE.

The Teaching Games for Understanding (TGFU) international task force, which was founded in 2002, is a globally representative group of associations and individuals committed to the promotion and dissemination of scholarly inquiry around ways of knowing, learning and teaching through games-centred approaches. In 2008 the task force evolved into the first Special Interest Group (SIG) of AIESEP.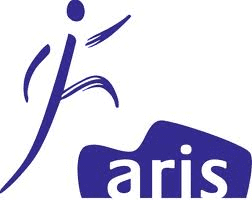 l'Association pour la Recherche sur l'Intervention en Sport (ARIS) is a community of researchers and professionals focused on intervention research in the field of sport and physical activity. Since it was founded in 1999, AIESEP has had strong links with the Association.

The European Physical Education Association (EUPEA) is an umbrella organisation for national physical education associations in Europe which boasts 200,000 members in 32 countries. Its vision is to promote and defend physical education as an important educational area within the school system and the training of young people.
Additional Partners:
International Federation of Adapted Physical Activity
International Federation of Physical Education (FIEP) Europe
International Association of Physical Education and Sport for Girls and Women (IAPESGW)
European College of Sport Science (ECSS)
European Network of Sport Science, Education and Employment (ENSSEE)
Spectrum Institute for Teaching and Learning
Sport Pedagogy Research Network