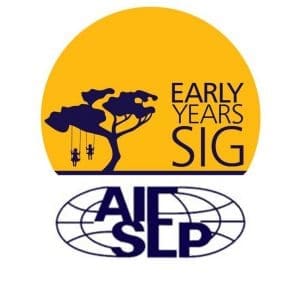 In Madrid (July 2015), the AIESEP board accepted a proposal to establish a special interest group (SIG) for Early Childhood Education to be created under their guidance. The aim of this SIG is to create an active network of researchers/academics with an interest in issues relating to early childhood education (or referred to as early years), physical activity and health, physical education and physical development. The SIG has been led since 2015 by Dr Arja Sääkslahti from the University of Jyväskylä (FIN) and has involved a small committee of academics in different countries.
Our vision is for researchers, scholars, practitioners to come together within the SIG with a focus on sharing findings, generating collaborative opportunities for research together, to allow for international comparisons as well as collaborations.
Our aim is to add knowledge and understanding to the field, about the importance of early years and to fill the gaps in knowledge about physical activity and physical education.
The specific areas that the SIG is interested in are:
– teaching physical education (both physical development and physical education) for professionals working in early childhood education;
– early years physical activity, physical development, health and wellbeing;
– children's development through play.
– children's growth and development
Thinking of joining?
If you wish to join, and interested in researching young children (from 0 to 8 years), please send an email to Dr Kristy Howells, SIG secretary at: [email protected]
News:
If you have News relating to Early Childhood Education Physical Activity and Physical Education, please do contribute to News by sending your information to [email protected]
Our upcoming events:
– Thematic session in AIESEP 2017 congress in Guadelope
– Pre congress seminar and symposium in AIESEP 2018 in Edinburgh. The theme of the seminar is "Physical Activity Recommendations for Early Years in Different Countries". We are currently seeking interested colleagues to join with us in organizing this venture and facilitating the development of the symposium. If you would like to be involved and represent your country please contact: [email protected]